WORLD ENDURANCE RECORD ATTEMPT FOR ELECTRIC AIRCRAFT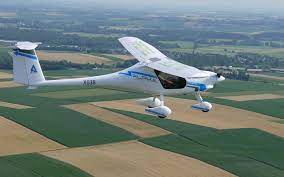 ---
Adelaide-based Eyre to There Aviation in partnership with platinum sponsor AvPlan EFB will
aim to break a world endurance record for an electric aircraft with a 7-day, 18-stop flight
around South Australia, starting tomorrow.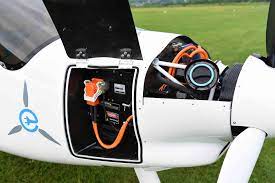 The record attempt, flying a Pipistrel Alpha Electro plane, will start at Parafield Airport at
7.00am on Saturday June 19 with the first leg to Balaklava and the first overnight stop in
Whyalla. The total distance will be 1,150km, which will shatter the previous record of 750km
flown in September 2020 in Germany.
The proposed route will include flying across to the Lower Eyre Peninsula and inland back to
Port Augusta for flight sectors around the Yorke Peninsula before arriving back in Adelaide,
subject to aircraft performance and weather.
The world record attempt is being led by Eyre to There Aviation Managing Director, Barrie
Rogers, who undertook the first ever electric flight in South Australia in 2020.
Additional in-flight footage: https://www.youtube.com/watch?v=uMrLHeKJA80&t=7s –
with special thanks to (and permission from) aviation vlogger Stefan Drury.
The flight team and support crew will include three pilots, five on-the-ground support crew,
a second support (petrol-powered) plane, and two vehicles carrying recharging equipment
for the aircraft.
"The world record we're seeking to break is basically an endurance record to push the
durability and reliability of the aircraft. We're also hoping to break a couple of other records
including fastest point-to-point single flight and fastest climb rate," Barrie says.
"The Pipistrel Alpha Electro – dubbed the 'Tesla of flying' – currently has a flight time range
of about 1 hour and cruising speed of 85 knots (157km/h) so we've had to very carefully
plan each stop and build in contingencies for weather such as strong head winds."
Barrie says the Pipistrel Alpha Electro is the world's first and only serially produced electric
aircraft currently approved in Australia for flight training by the Civil Aviation Safety
Authority.
"This record attempt will further demonstrate the overall viability of this aircraft, with a
view to one day setting up an assembly line in Adelaide producing up to 40 aircraft per
year," he says.
"Electric aircraft are cheaper to buy, cheaper to run, are significantly quieter than
conventional aircraft and don't rely on fossil fuels. And they are ideally suited for short
range flight training activities.
"The flight will also investigate suitable airfields along the route for the introduction of
electric aircraft charging infrastructure into the future. Eyre to There Aviation plans to
prepare a report for the State Government outlining the regional potential for upgraded
charging infrastructure in support of current and emerging electric aircraft capabilities. This
includes a combination of plane and electric vehicle charging where applicable.
"Electric aircraft don't yet have the range of other aircraft, but they're perfect for short
flights such as flight training and particularly circuit training, which is a core activity in
obtaining a private pilot licence.
"There are more than 250 registered flight schools in Australia using more than 3,400
training aircraft. Roughly 25 per cent of flight training covers the beginner phase which
involves circuit training for take-offs and landings as well as training in close proximity to an
airfield. Electric aircraft are perfectly suited for this task.
"The average age of small single engine aeroplanes in Australia is 36.4 years, so many of
these are reaching the end of their lifespan. We see a clear market opportunity to provide
brand new, low-cost aircraft that have zero emissions."
Flight planning has been made much easier using AvPlan EFB (Electronic Flight Bag) which is
a Part 175 CASA approved electronic flight bag for pilots enabling them to plan, brief, file
and fly. The software application for iOS and Android devices offers unrivalled weather
information, synthetic vision, weight and balance, live traffic, easy NAIPS flight plan filing
and access to NOTAMs. The AvPlan EFB app is simple to use and allows pilots more
confidence and situational awareness – regardless of where or what they fly. The app is
suitable for local VFR recreational pilots through to professional IFR operations and aviation
organisations.
MEDIA ENQUIRIES: Barrie Rogers (Eyre to There Aviation) – 0475 693 348
ELECTRIC AIRCRAFT WORLD RECORD ATTEMPT
PROPOSED FLIGHT PATH:
Parafield Airport – Balaklava – Snowtown – Port Pirie – Whyalla – Cleve – Tumby Bay – Port
Lincoln – Cummins – Lock – Kimba – Port Augusta – Wallaroo – Maitland – Ardrossan – Kadina –
Jamestown – Gawler – Adelaide Airport
OVERNIGHT STOPS:
Whyalla – Port Lincoln – Kimba – Ardrossan – Jamestown – Gawler
TOTAL DISTANCE:
1,150km
PILOTS:
Barrie Rogers, Catherine Conway OAM, David Bradshaw
OUR GENEROUS SPONSORS:
Platinum (naming rights): AvPlan EFB
Gold: Aerometrex
Silver: West Coast Bitumen
Silver: RAAus (Recreational Aviation Australia)
KEY AIRCRAFT FACTS:
Aircraft type: Pipistrel Alpha Electro
Weight: 368kg (empty); max take-off weight 550kg;
Wingspan: 10.5 metres
Length: 6.5 metres
Cruising speed: 85 Knots Indicated Air Speed (157km/h)
Cruise range: 75 Nautical Miles (139km)
Time Range: 1 hour plus 30-minute reserve
Max climb rate: 1,220 feet per minute
Energy costs: $6.00 per hour
Running costs: $26.70 per hour (inc. battery replacement, maintenance & overhaul)