---
Adelaide Aviation Community
The aviation community in South Australia is very active in supporting community/charitable causes. The aircraft owners and pilots are most generous when it comes to helping someone out.
One event 5DME is involved with is Fun Flight. An event is held once per year by the Aldinga Aero Club at Goolwa. Fun Flight is where children with life-threatening illness can come down, have a day out and go for a flight with a club member along the south coast of the Fleurieu Peninsula and the Coorong. The 2010 Fun Flight saw more than 30 planes at Goolwa and 80 children took part in the day along with their immediate families.
A Family on a Fun Flight 2010 at Goolwa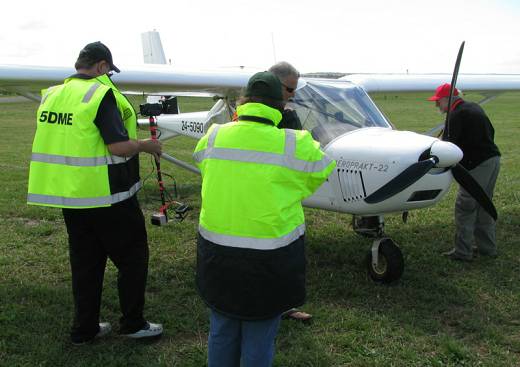 5DME Crew Filming Fun Flight 2010 at Goolwa
Another active service is Angel Flight and Aldinga Aero Club. Medical patients that live remotely from their treatment facilities can fly with a club member in his/her aircraft at no charge to/from hospitals for treatment. One such flight that 5DME attended was from Warrnambool (Victoria) to Adelaide (South Australia) and back. Treatment facilities for the type of illness were not available in Victoria. The Angel Flight service is most beneficial to the patients as long periods of driving by road can be detrimental to their health.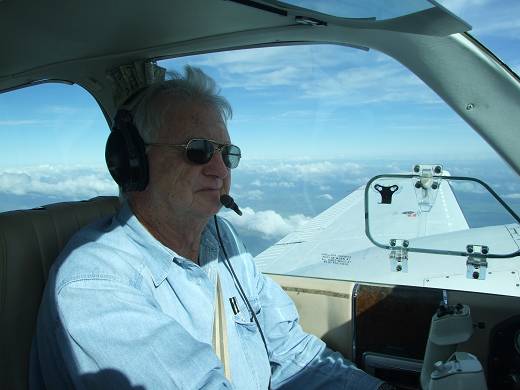 Ted Goodfellow in his Beech Baron for Angel Flight 2009
We are sure there are many other stories of aviation and the aviation community helping out those in need. If you know of such a story, please use the CONTACT page to send us details.