---
he following businesses and organisations contribute to the operation of fiveDME.
Sponsors


The Video Professionals Production Services
The team at VP contributes to our production scripting and advertising.

Optical Design – Web Services
Responsible for designing and maintaining this web site.

Neal Billett Photography – Photographer & Ground Crew
All incidental photography and being a part of the team on the day.
Special Thanks to: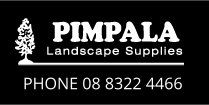 Pimpala Landscape Supplies
Thanks to Pimpala Landscape Supplies for always weighing our trailer before events.

David Wilkie Media – Photographic Services & Equipment
David helped produce many episodes of Aviation Now.
Organises events, locations and more.