Barossa 2021 Air Show Wrap up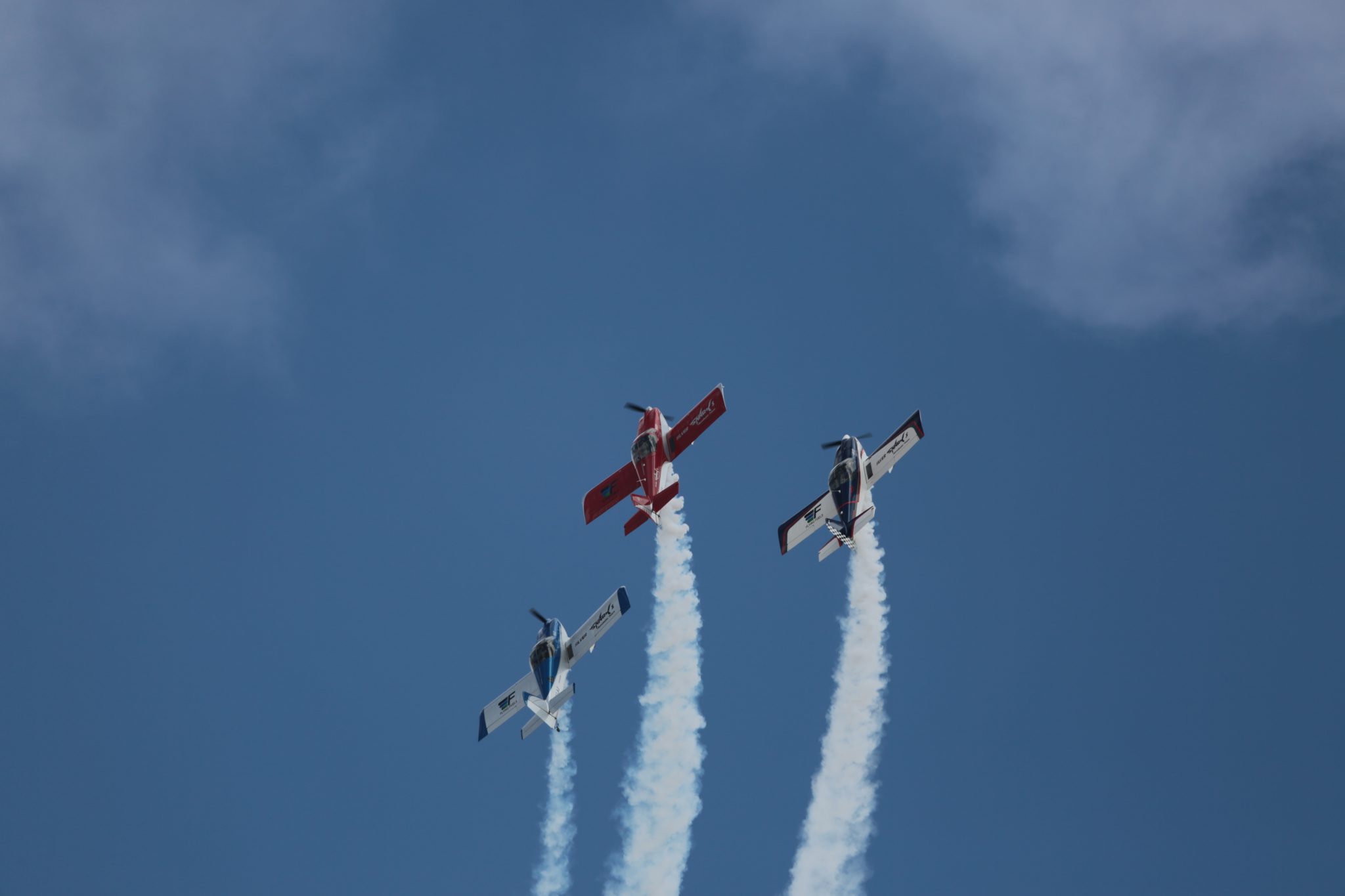 ---
On April 11th 2021 the 5DME crew attended the Barossa Air Show. The new hosts (Barossa Rotary Club) did a great job for their first air show. We don't have figures as yet but the show was very well attended considering the COVID restrictions and all that aside the show ran smoothly. Catherine and her team of Rotarians are to be praised for giving us another spectacular air event at Barossa.
Steve Ahrens, as usual did a fantastic job as Ringmaster and with his assistant George Seppelt kept airside operations running like a well oiled machine. Plus, the control tower crew and commentary team did a fantastic job of keeping us all informed.
Now to the 5DME team who worked relentlessly throughout the day. They were at it non-stop from pilot briefing to well after close. Almost 4,000 photos were taken and 52 video segments. I have put a selection up in our photo gallery on this web site.
This year John Brougham joined the team and this was his first air show. It's all a new experience photographing those fast moving subjects but he attained some nice shots. Thank John.
Also, thanks to Neal Billett for running the show for 5DME this year. He did a great job and everything ran well on the day. Nothing was left to chance and Neal contributed information to the show organisers on the lead-up to the day.
Thanks to David Wilkie for his photography services and to Susan Billett and Pat hales for manning the production tent. Well done ladies.
Over the next week or so we will be showing more images and video on 5DME. So, keep watching for the updates.
For now, you can check out our Facebook page or the gallery on this web site. GALLERY FACEBOOK