The Barossa Air Show is Back! 2021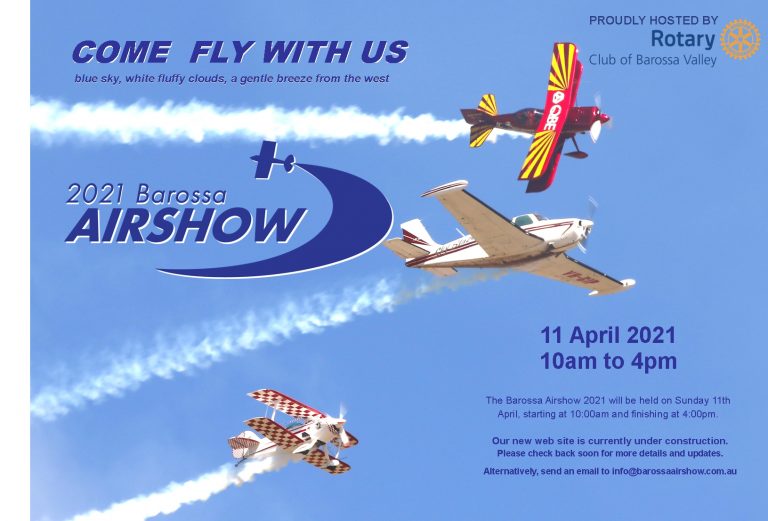 ---
5DME will be at the 2021 Barossa Air Show!
(From the Barossa Air Show web site.)
The Barossa Airshow will take off again on 11th April 2021.
It will be a day packed with amazing aerial action, exciting entertainment and family fun, in South Australia's beautiful Barossa Valley.
The Barossa Airshow first took to the skies in 1998.  It has been held every two years until 2017, and it has become a nationally recognised aeronautical and community event.
The Rotary Club of Barossa Valley is hosting the 2021 event  and is proud to continue the legacy of the original hosts, St Jakobi Lutheran School of Lyndoch.
Patrons bring along their deck chairs and blankets to laze on, while the day and activities unfold around them. The event has a well earned reputation as a relaxed family day out in a picnic style atmosphere, charged with adrenaline.