RIP Capt. Paul Daw 1957 – 2017

---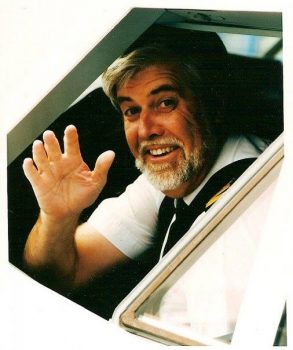 We morn the loss of a friend and all round great guy. The fiveDME crew are devastated at the death of Capt. Paul Daw in an air crash at Renmark in South Australia on 30-05-2017.
We all new Paul from our involvement with the aviation industry here in South Australia. Paul was an avid plane spotter and most of the spotting community knew him very well. Paul also assisted me when I first started fiveDME and I will always be grateful.
We all see these incidents on the news all the time but it hits hard when it's in one's own circle.
Most pilots have a job.  Paul was always doing something with aviation. Whether flying for work, on airport crawls with his brother Nigel (Plane Spotting) or volunteering as the (Aviation) Collection Manager at the South Australian Aviation Museum. It was Paul's life.
He always had time for anyone and he would always ask how you were doing, especially, if he'd not seen you in a while. He made time to do anything related to aviation.
We will never forget!
RIP Paul
David and all the crew at fiveDME.