---
On 28th Jan 2011 a QATAR C17 visited Adelaide. Apparently the aircraft is here to transport a couple of vehicles. After sitting around by the long term carpark overnight it will depart on Saturday the 29th of January in the AM.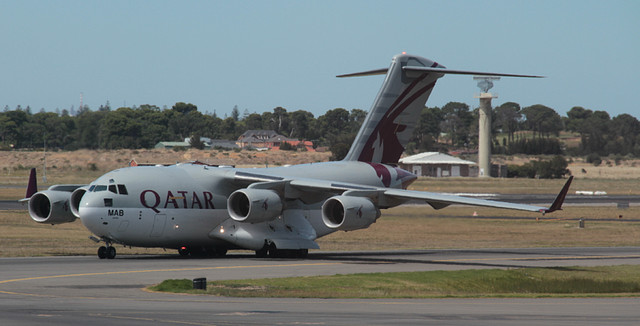 5DME Video…
Taxiing in on 28Jan 2011…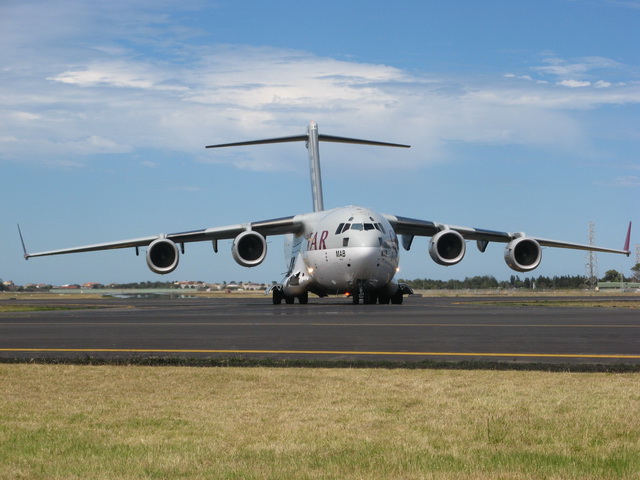 At the ramp. Adelaide 28th Jan 2011…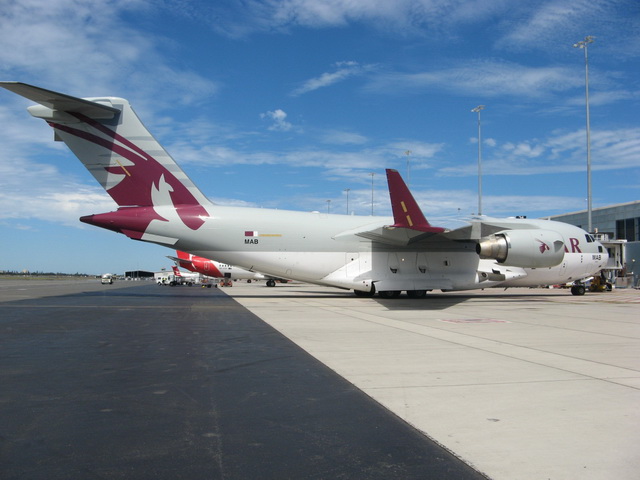 Close-up on the ramp…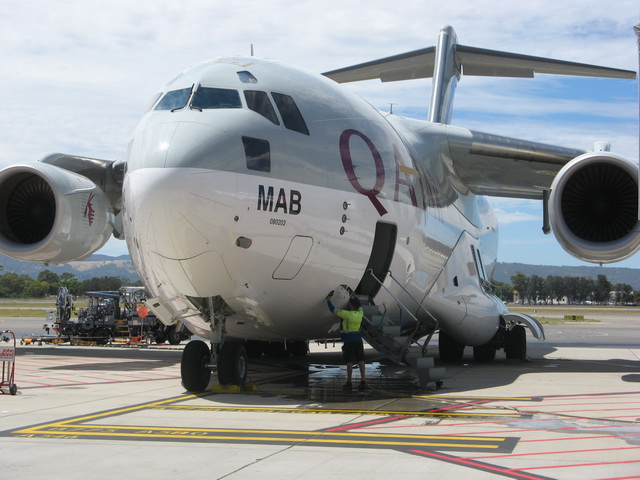 Adelaide Airport is quite often host to visiting aircraft. Recently Vietnam Airlines and soon to China Southern on 31st January 2011. The China Southerrn flight arrives at approximately 1000 and will be leaving a few hours later.
Photos by: David Wilkie & AAL.