---
The new State-of-the-Art Control Tower at Adelaide Airport is really starting to take shape. After the initial base was poured the main tower section is being constructed. Concrete will flow 24 hours a day until it is completed. 5DME were there to photograph construction during various phases and some great night shots were obtained.
The animation opposite is compiled by 5DME and is an appoximation based on available images and specifications.

Photos by David Hales

Graphics by Hansen Yuncken

Animation by 5DME.NET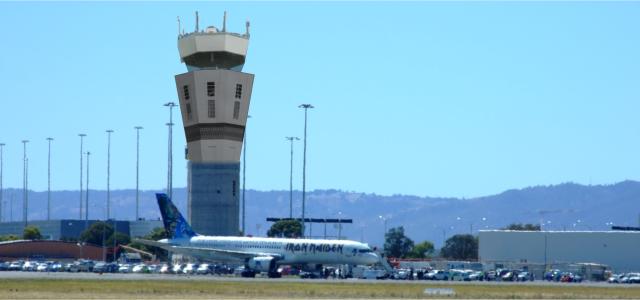 Above: Impression of completed tower pieced together from 5DME photos and available graphics. 5DME will take another photo from this viewpoint upon completion and see how close we were 🙂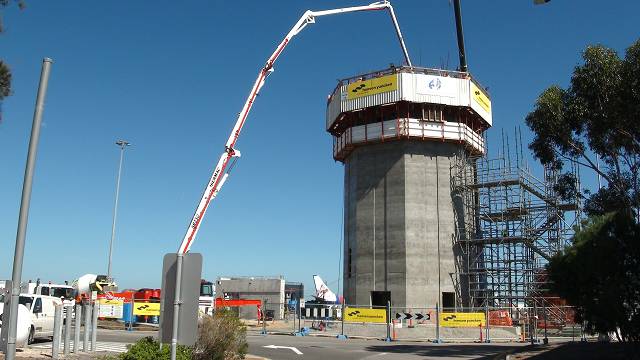 Above, tower as of 23-2-11. Must be half way to the 44mtrs by now.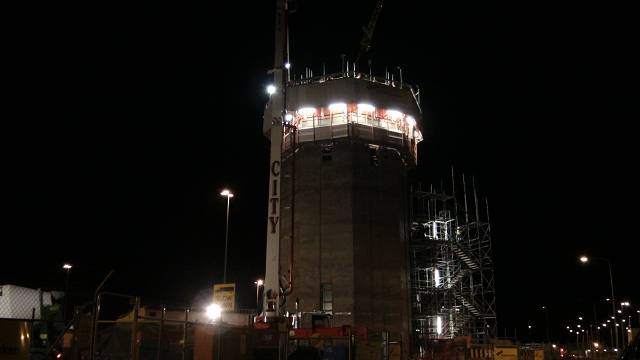 These night shots show the ongoing construction of the 44m tower. 24-2-11.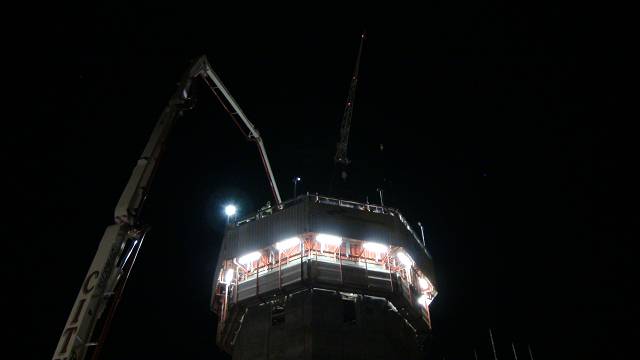 Concrete is poured around the clock until the main structure is completed. 24-2-11.
Photos: David Hales