---
Construction continues. We are all awaiting to see the pre cast concrete sections to be added that will bring the new control tower nearly to it's full height. Currently, construction crews are continuing on with what looks to be the elevator shaft section in the central core of the building.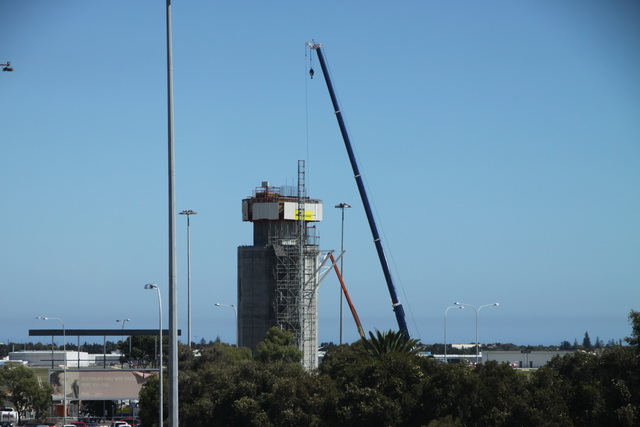 Construction of the Central Core and Elevator Shaft continues on the new State of the Art Adelaide Control Tower. 27th March 2011.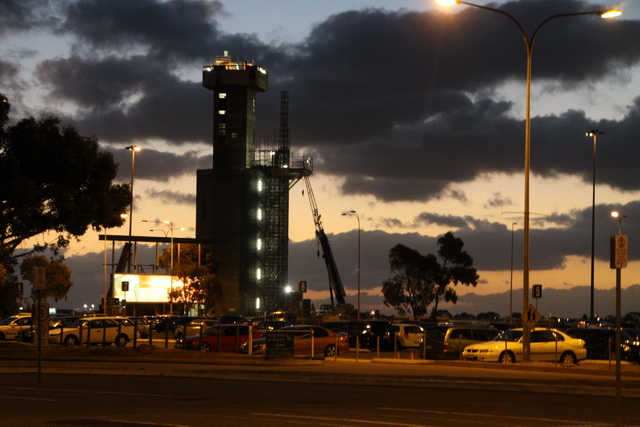 Nice evening shot of tower construction works in progress.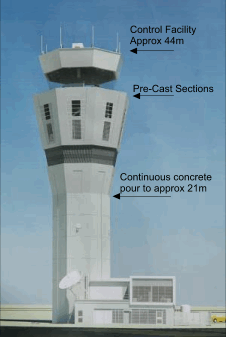 New State of the Art Control Tower Construction Info.
Continuous Concrete pour to approx 21m
Pre-Cast Sections above
Control Room built on top at approx 44m
The base section was constructed over several days and nights. Concrete had to be poured continuously. Next pre-cast segments will be added to raise the tower to nearly full height. The Control Room will be built in-place on top of the pre-cast section.
More photos and information…..
Current Tower Info HERE
Videos

Current Info Video HERE
Interview with greg Russell CEO Airservices Australia HERE
Thanks to:
Airservices Australia
Hansen Yuncken
Adelaide Airport