---
Glass panels are currently being installed around the control cabin of the new state-of-the-art control tower at Adelaide Airport. The panels are 50mm thick according to Adelaide Airport's Corporate Relations Manager, John McArdle. The panels each weigh in the vicinity of 600 kilograms. That's about 14.4 tonnes of glass around the entire cabin.
As can be seen in the close-up, there are still many panes to be put in place. The tower is still scheduled for completion this year with Airservices Australia operating the tower in ghost mode with the current control tower for a short time before the complete change-over.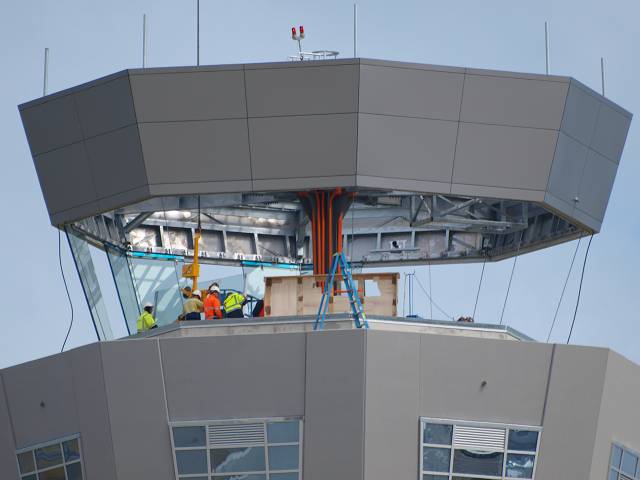 Photo of control cabin giving an idea of the size compared to the workers.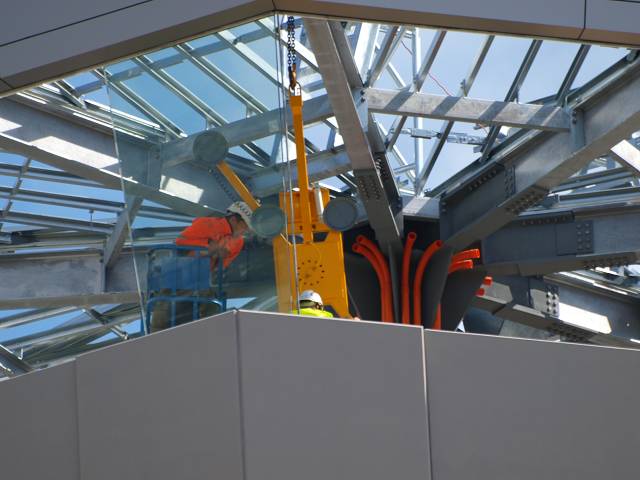 Photo close up of workers in the control cabin.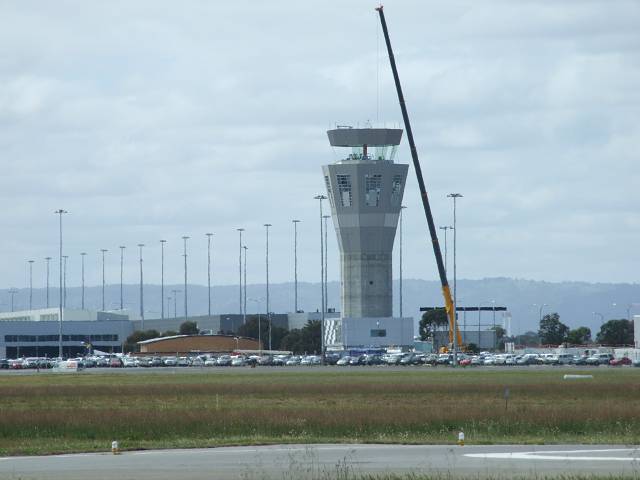 Photo from the Harbour Town Shopping Centre.
Photos by David Hales