Mobile Media Unit Refit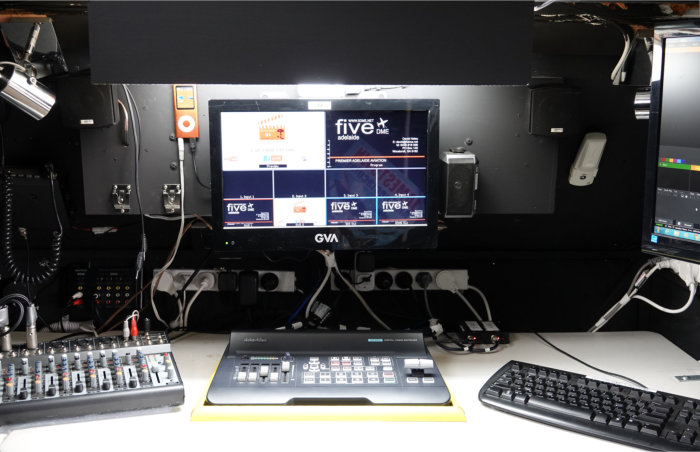 ---
I've been spending the last few days updating and cleaning up the MMU. As some will know NEAL AND I replaced the SD video gear for Minlaton and the Harry Butler Centenary. Basically, it was out with the SD and in with the HD.
Now I have painted and rerun cables to make it more tidy and easy/ergonomic to operate. Plus, some new features have been added to allow for a second operator to help with video switching of graphics etc.
Plus, I have added a camera so you can see what's happening in the van. Occasionally, we can switch so you can see what's going on behind the scenes.
I'm working with Rob over the weekend to do some further tech work and then it will be ready for Edinburgh.
More photos later.
David