---
This week saw the final panels of glass fitted to the control cabin of the new state-of-the-art control tower at Adelaide Airport. As in last weeks article there are some interesting facts about the glass.
Each panel is approximately 600 kilograms
There are 24 panels, 14.4 tonnes
Each panel is 50mm thick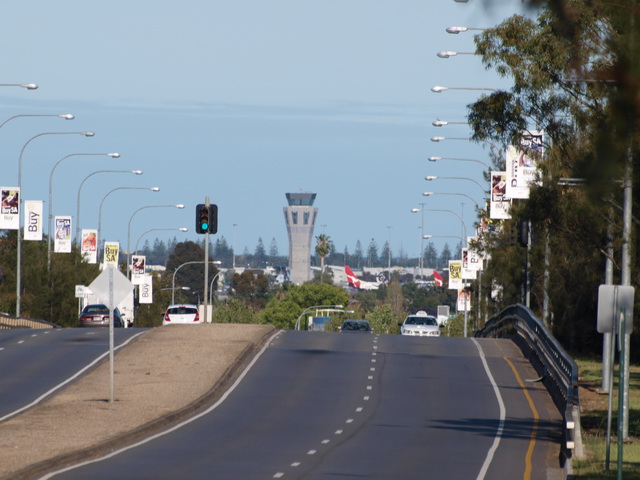 Photo: View of new control tower from 6Kms away near City of Adelaide.
The new control tower is approximately 44m in height and as can be seen from the photo above is visible from many points in the greater Adelaide area. The view from the tower must be excellent.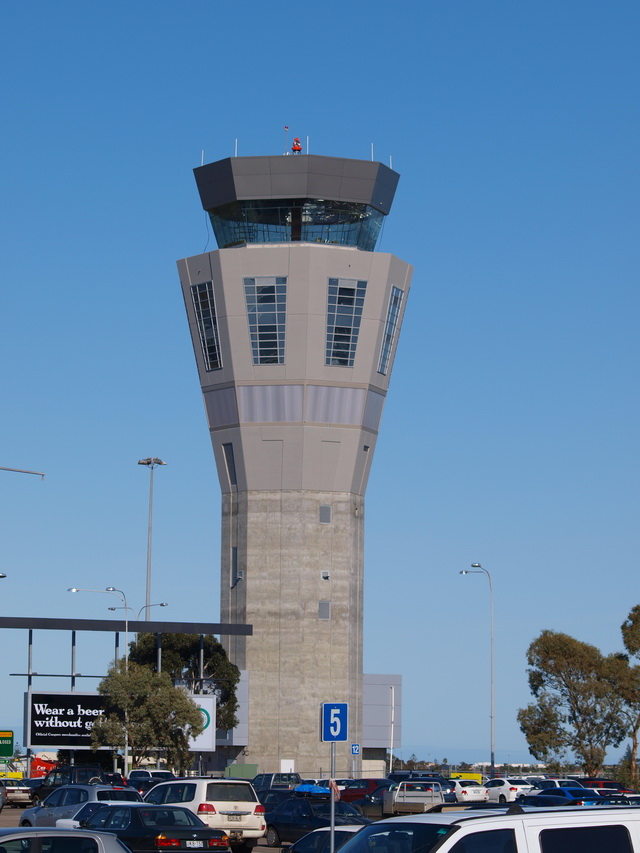 Photo: Externally the tower looks nearly completed.
Photos by David Hales