---
LOCATION: COBHAM (National Jet).
Airfield: Adelaide
Time Frame: 9 August 2009
COBHAM OPEN DAY
On Sunday 9th August COBHAM hosted an Open Day for members of CANTEEN and COBHAM staff and friends.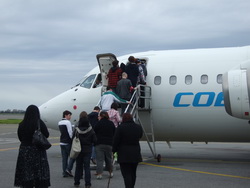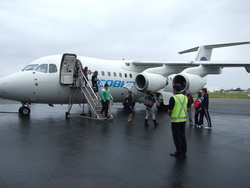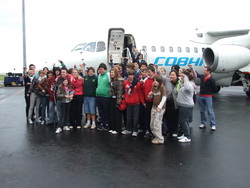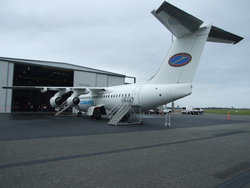 BAe146 at COBHAM Adelaide Airport (YPAD) 9 August 2009 (video view)
See Special Events in Photo Gallery (view)
From our Blog…
On Sunday 9th August 2009 COBHAM will be holding a Family Open Day for CANTEEN ( The Australian Organisation for Young People Living With Cancer) and family & friends of COBHAM staff. The day will comprise of a walk through of the COBHAM facilities and hangars where visitors can take photos. There will also be a flight for CANTEEN during the day (see below).
Times: Canteen from 9.00am
Cobham Family & Friends: 11.30am
PLEASE NOTE: This event is for CANTEEN members and COBHAM staff only.
CANTEEN FLIGHT
Teenagers from CANTEEN will also be partaking in a costal low level flight. Departing around 10am the flight will give passengers a bird's eye view and hopefully be the thrill of the year.
AVIATION AND THE COMMUNITY
It is great to see these contributions from the local Adelaide aviation industry. It promotes the positive and pro-active approach of the aviation industry to the community and the groups that require our support.
5DME is privileged to cover such events. We will place a follow-up article on the site post event.
** Following the event you will be able to view photos in our Photo & Video Galleries.
Item by David H.