Barossa Air Show less than a month away!
---
All the team at fiveDME are gearing up for the Barossa Air Show. We are all sitting on the edge of our seats for another great display at Rowland Flat Aerodrome.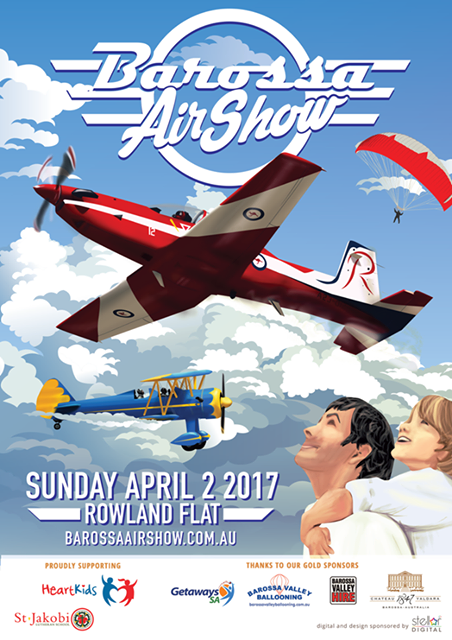 We'll have our mobile studio set up and recording live at the show. Special guests and events from the day will all be going out on line!
We'd be happy to talk with you about aviation! Perhaps, you'd even like to be interviewed.
Barossa Air Show supports lots of charities, please come along for a great family day out and help to support a worthy cause!
We hope to see you there. Just call in on our studio.
Tickets available at the gate. For more info visit www.barossaairshow.com.au