---
The Barossa Air Show went down as a real crowd pleaser today,6th November 2011. Not only did we see many aircraft fly in for the day but Coordinator, Steve Ahrens said it was the best crowd ever.
Check out the video wrap-up of the day's events. Includes interviews with Flt Lt Richard Morris (Roulette 7), Air Show Crew, members of the public, Parafield Airshow Coordinator, John Squires and Kathryn Krieg (St Jakobi School) with Steve Ahrens (Barossa Coordinator) giving their take on the day.



See the PHOTO GALLERY for more amazing images of the day.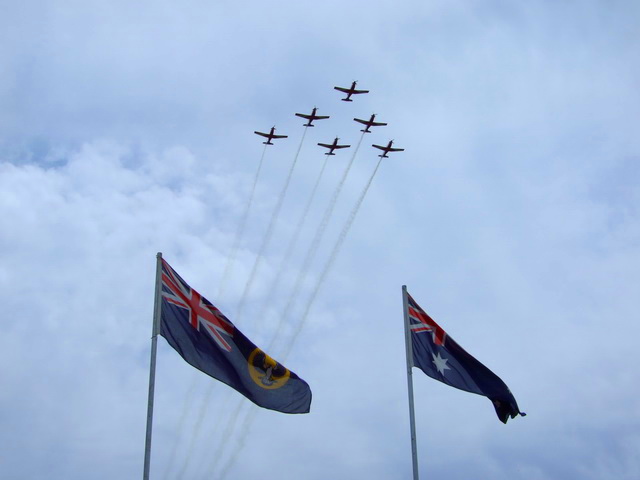 Roulettes make spectacular entrance for their display.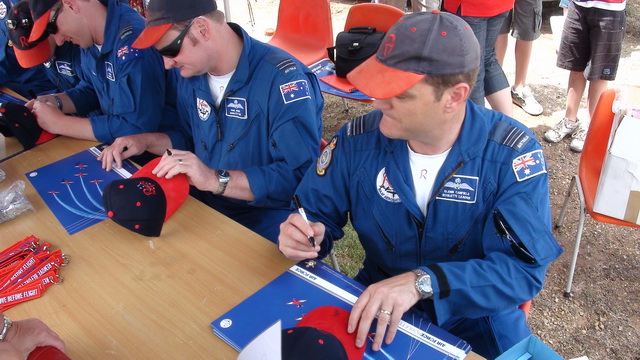 Post display, Roulette team members sign autographs for air show buffs.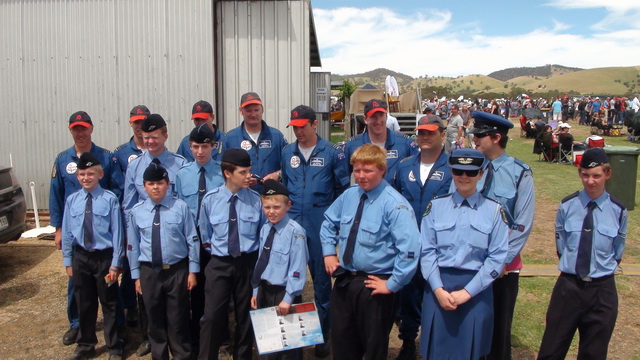 Upcoming juniors with their heros, the Roulettes.
Control tower team making sure the day ran smoothly.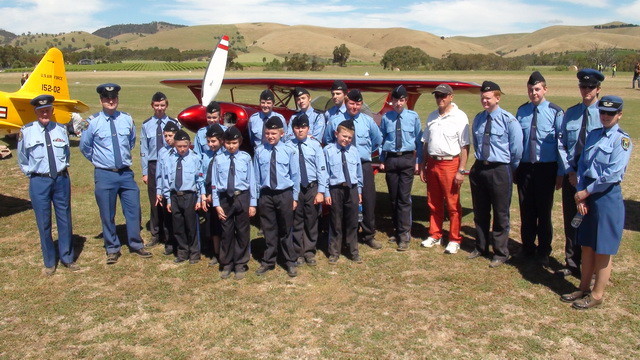 Photo opportunities for fans of Chris Sperou.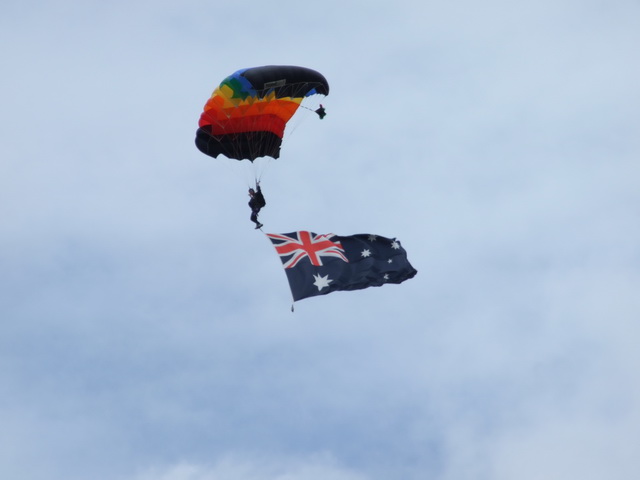 Great displays. All day long. Non-stop action.
Call back to 5DME during the week for a more comprehensive coverage of the Barossa Air Show, including interviews with Flt Lt Richard Morris of the Roulettes, Kathryn Kreig & Steve Ahrens and many members of the crowd who we stopped and talked with during the day.
Photos by David Hales & Pat Hales