Adelaide Airport staff step out in new uniforms
---
18 December, 2017
Adelaide Airport has introduced bright new uniforms for its front-line teams.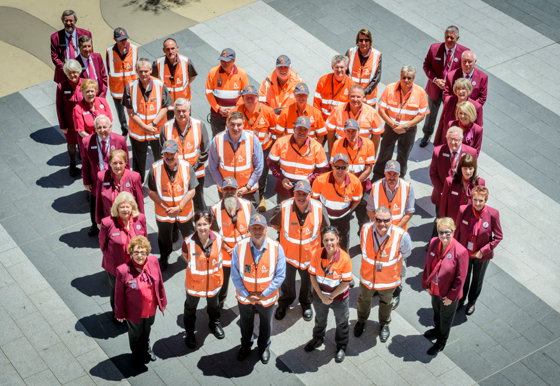 The airport's voluntary ambassadors have previously been easy to spot in their burgundy blazers.
Now all customer service and maintenance support staff have been presented with new uniforms, including polo shirts, blazers, caps and hi-vis vests in the company branded colours.
Adelaide Airport Managing Director Mark Young (centre front of photo) said the uniforms had been specially designed to fit with the airport's brand and corporate image.
"We want our customers to be able to more readily identify our employees, and in turn we think the actions of our team will positively reflect on our reputation," Mr Young said.
"We want to differentiate ourselves because we truly believe we offer exemplary customer service and support, 7 days a week, 365 days a year.
"The way our staff present themselves goes a long way to creating a great impression with our customers."