Adelaide Airport – South Australian music takes off around the world
---
Aviation is involved with the community everywhere and on more levels than you might know.
Here's something you don't see every day!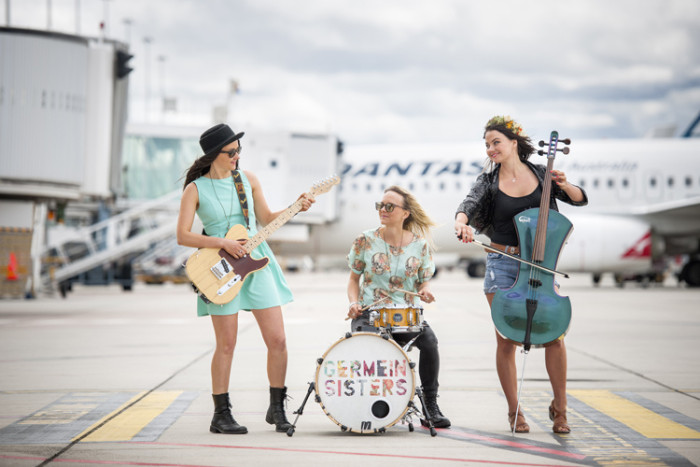 Passengers passing through Adelaide Airport from this week will not only be able to hear music performed by top local SA artists, but can now download the music for free on their phone or tablet.
The This Is SA Music compilation is a unique partnership between Adelaide Airport and Music SA offering a new music experience for passengers, friends and families that highlights the original work of South Australian songwriters.
The curated original South Australian live music series is performed at Adelaide Airport every Friday afternoon, plus alternate Saturdays and Sundays. The 20 original artists performing in T1 have presented 150 live shows to a potential audience of 500,000, and another 100 shows are programmed for 2015.
To celebrate this collaboration, Adelaide Airport and Music SA have produced a limited edition download-only compilation featuring songs by 16 artists that have performed in the series. 2000 limited edition cards are now available free from Adelaide Airport T1 retailers.
"South Australia has some of the best singer-songwriters in the Country" said Music SA General Manager Lisa Bishop. "We're really pleased to co-present this quality compilation with the generous support of all the participating artists, and our partner Adelaide Airport. It's quite exciting to think that this music might soon be taking off to all kinds of wonderful destinations. It's also a nice way to share this great recorded music with people that enjoy the live performances."
Adelaide Airport Managing Director, Mark Young, said: "We think this is a wonderful extension of the partnership that we already have in place with Music SA and local artists.  Not only can our customers hear great live music while waiting for their flight, they can take a piece of South Australian music with them on their travels, whether it be interstate or overseas."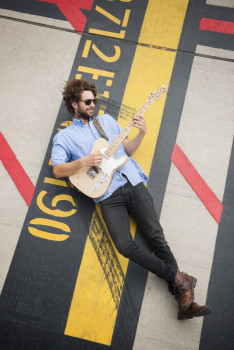 This Is SA Music compilation track listing:
1. End Up With You – Ash Gale, Roll With The Gold (EP) 2014
2. Da Da Doo – Germein Sisters, Because You Breathe 2014
3. Run Boy – Kaurna Cronin, Pistol Eyes (EP) 2013
4. The Call – Tom West (Single) 2014
5. Sailing My Way – The Timbers, Lawless 2014
6. The Evidence of Love – The Baker Suite, Your Dreaming Self 2014
7. Chains of Gold – Jimmy Meegan, Chains of Gold (EP) 2012
8. Freedom – Tim Moore, Fading Fires 2012
9. Small Town – Sam Brittain, Live Simply 2014
10. Johnny and June – Brillig, I Ain't Ever Gonna See The Sea 2013
11. The Crying Cook and the Bleeding Head Chef – Todd Sibbin and the Acadian Driftwood, A Set Of Knives, A Pair Of Pens 2014
12. Smile Its Free – The Brouhaha, Smile It's Free (EP) 2014
13. Uneven Hedges – Alex Hosking, WISH 2012
14. The Way I Am – Vincent's Chair, The New Vibe 2014
15. Bachianinha – Caliente Trio, Ménage a Guitar 2010
16. New Bossa – Charmaine Jones and Mike Bevan, Still 2013
Arts SA made a valuable contribution to this project through its pocket grants program.
Websites:
http://www.adelaideairport.com.au
For more information:
Gordon Andersen – Coordinator, Industry Development
0418 802 134 / gordon@musicsa.com.au