---
The view when entering Adelaide Airport shows the beginning of construction of the Multi Level Car Park structure is not far away. The tower crane assembly was protruding well over the current short term car park today. A very impressive sight.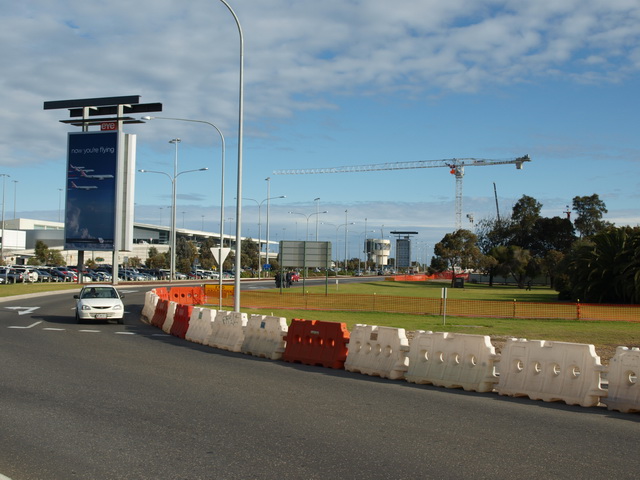 The new section of roadway from James Schofield Drive is almost complete and will finish up at the round-about at the south western end of Sir Richard Willliams Avenue.
The construction of the round-about at the intersection of James Schofield Drive and Frank Collopy Ct. is resulting in temporary traffic restrictions. When the road and round-about are completed Sir Richard Williams Avenue will be closed and traffic will be diverted along James Schofield Drive to the terminal.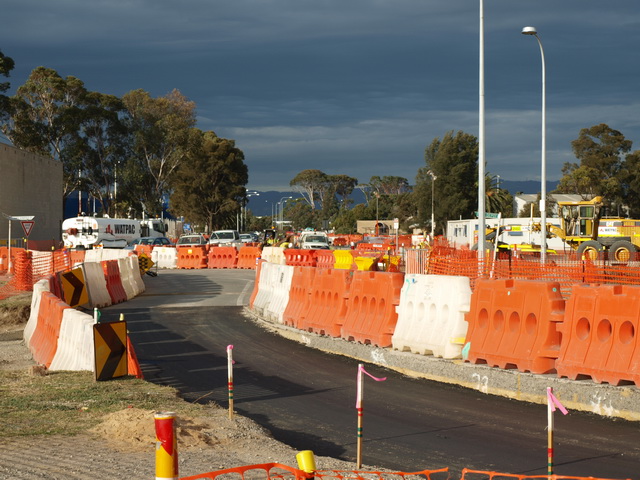 All road closures and restricions may change without notice and should be verified with Adelaide Airport..
See 5DME Blog article for updates, including current schedule
Photos by David Hales