---
On 17 May 2011 in the early hours of the morning a QANTAS A380 diverted to Adelaide because of low fuel. Subsequent inspection of the aircraft revealed no fault and apparently the flight just used more fuel than estimated. This is the first time an A380 has actually parked at one of Adelaide's bays. During the training flights in 2008 the A380 (Nancy-Bird Walton) did not enter the terminal area.
Here are the pictures.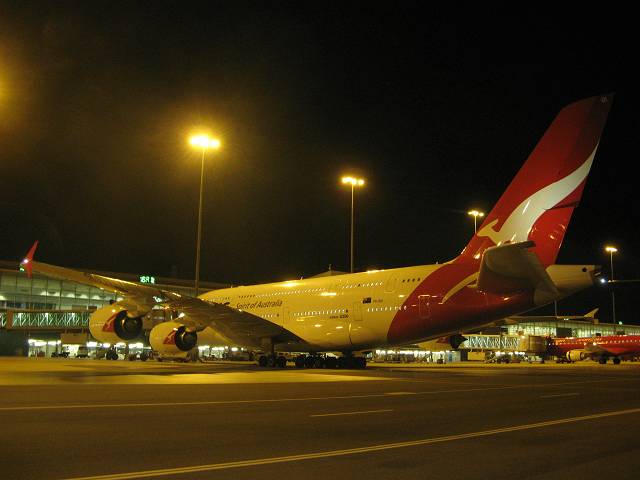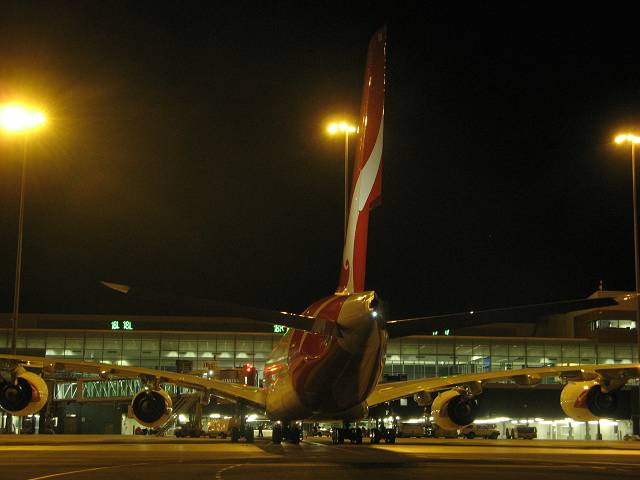 More photos in the 5DME Gallery 2 in the JETS section.
Photos courtesy AAL.