---
26 Oct 2011. 5DME visited the new state of the art control tower at Adelaide Airport today. The view is amazing and gives full coverage of the surrounding runways and taxiways. This location was one of four finalists out of sixteen with the correct view of the field. One thing that did raise an eye or two was the glass in the control cabin went right to the floor.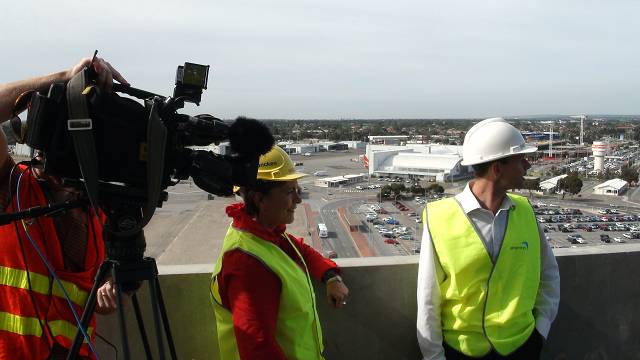 Local TV personality, Jane Reilly with Simon Gazeley from Airservices Australia.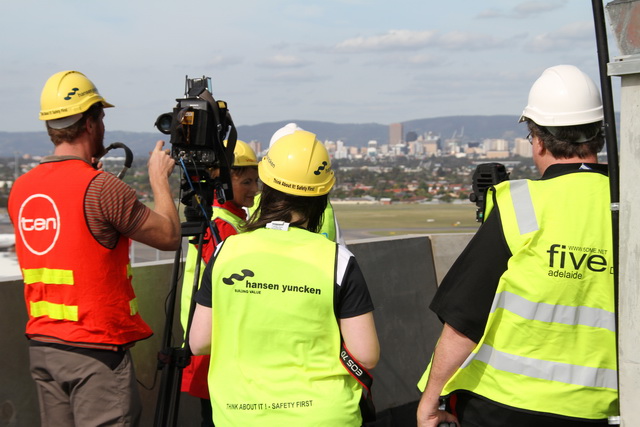 Jane prepares for the first of several live crosses for the news.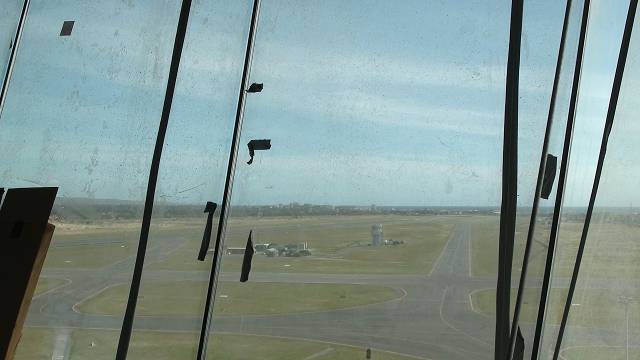 Windows are covered with film to protect from building dust. Current tower in background.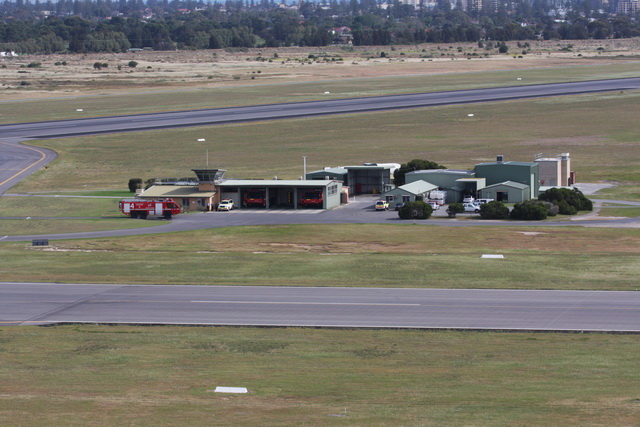 Aviation Rescue Fire Fighting (ARFF) station viewed from tower.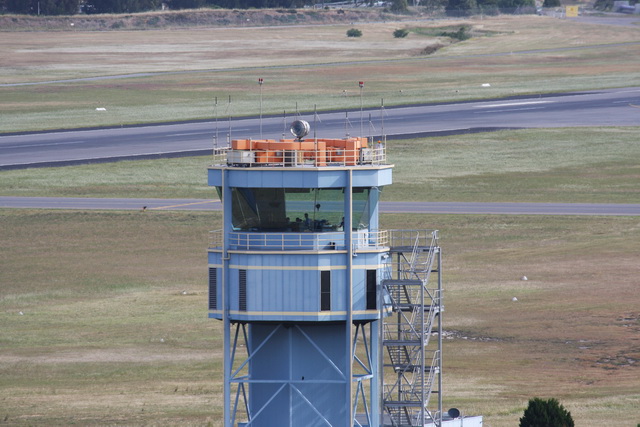 Current tower as seen from new tower. Looking down significantly.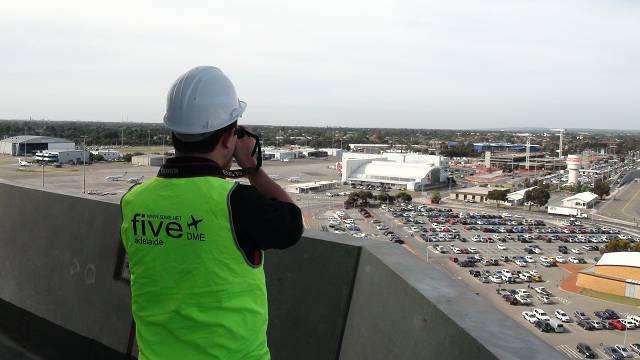 5DME Snr. Photographer, David Wilkie records the amazing view.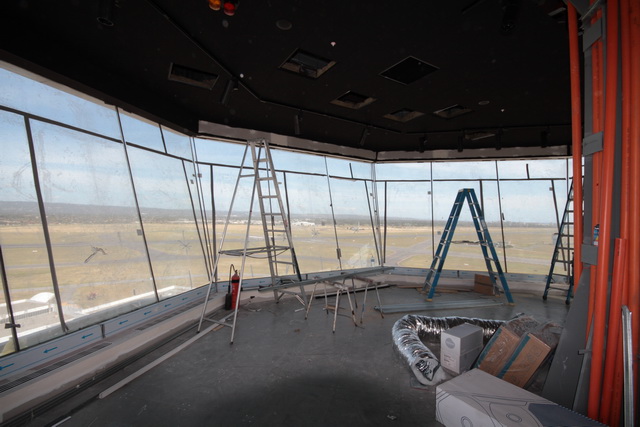 Control cabin has 48mm glass panels weighing around 600-800 kilograms each. There's 24 of them.
Image shows the thickness of the glass against a 50 cent piece. Two panels are in this crate.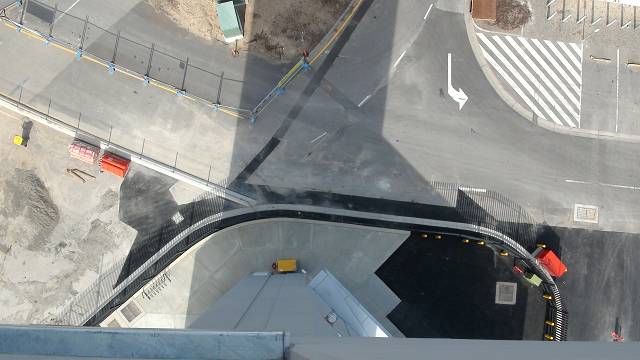 Shut your eyes if you dislike heights. Straight down the side. Approximately 40 metres to the deck.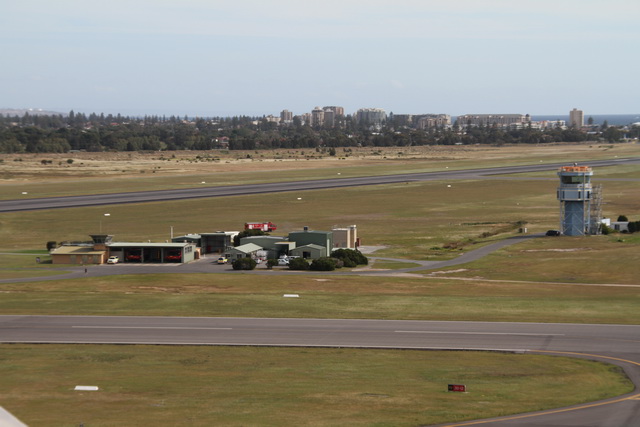 Another view across the field. Includes ARFF and current Control Tower.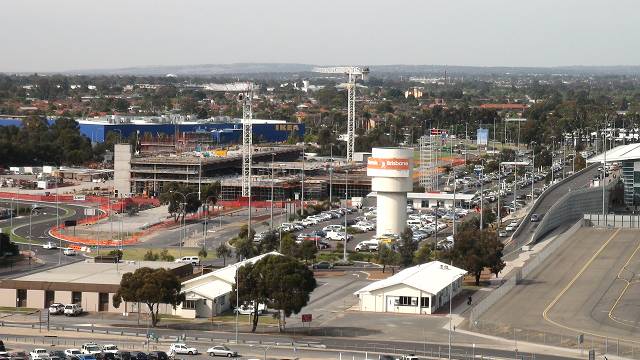 View of the new Multi Level Car Park.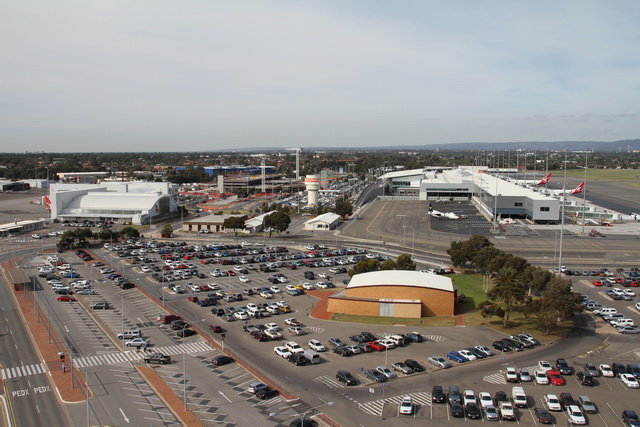 View towards north east over T1, new multi-level car park and hangars.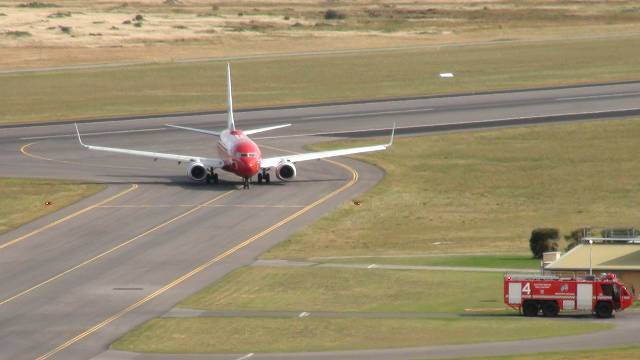 Plane spotter and enthusiast paradise.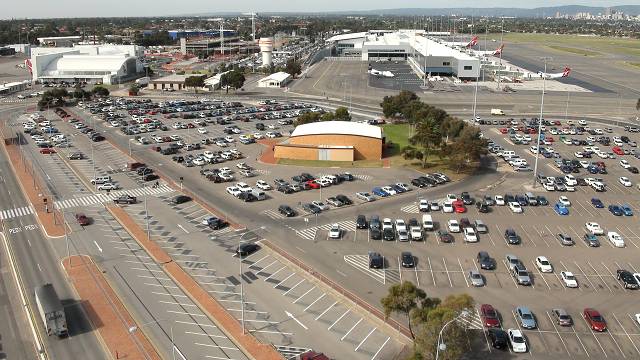 T1 and surrounds from the new tower.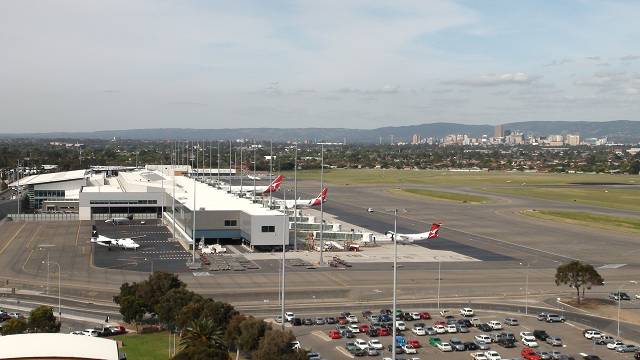 T1 in optimum view from the 44m control tower.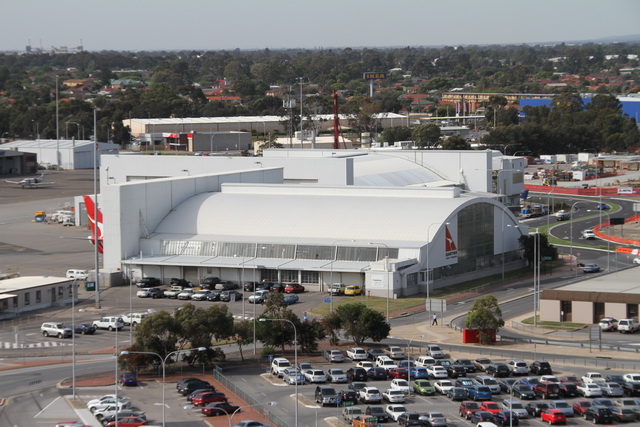 QANTAS hangar, complete with aircraft.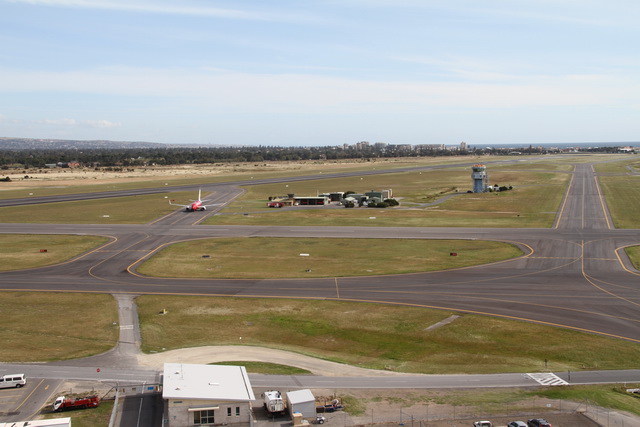 View towards the end of runway 23. Glenelg in the distance.
5DME would like to thank Airservices Australia and Hansen Yuncken.
Photos by David Hales & David Wilkie