10th Birthday Adelaide International & Domestic Terminal
---
Wednesday October 7, 2015 (Issued Tuesday October 6, 2015)
10th birthday for Adelaide Airport's domestic and international terminal Adelaide Airport today (Wednesday 7 October, 2015) celebrates the 10th birthday of its award-winning T1 domestic and international terminal.
Around 70 million passengers have passed through the state-of-the-art terminal since it was officially opened by then Prime Minister John Howard on October 7, 2005. Since then, international passenger numbers have almost tripled (188 per cent), domestic passenger growth is 36 per cent and regional numbers are up by 46 per cent, for a total average increase of 46 per cent. Close to 8 million passengers passed through Adelaide Airport in 2014/15.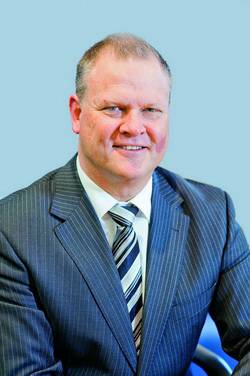 Adelaide Airport Managing Director, Mark Young, said the terminal had well and truly stood the test of time. "Our terminal is still considered by many observers to be the most modern, innovative and well-designed terminal in Australia," Mr Young said. "It's been a significant 10 years since the new terminal opened, with strong growth and new services across our domestic and international routes.
Some of the more recent highlights have included attracting Emirates from Dubai, direct Hong Kong services with Cathay Pacific and increased flights across our other airline partners. "We've been the fastest growing capital city airport for the past four to five years. Right now we continue to talk with international airlines to attract more services to more destinations, and we have the United States and China very much on our radar. "On the ground, we're in the middle of a competitive selection process to choose a hotel developer and operator hopefully by the end of the year.
"We're also in a stakeholder consultation phase as part of our plans to extend the northern end of the terminal. This would see the demolition of the old international terminal building and the creation of more gates and more tarmac space for aircraft parking." Mr Young said Adelaide Airport continued to look for ways to improve what it offered its customers. "More recent improvements have included construction of the new short term multi-level car park and pedestrian plaza, plus attracting an improved mix of retail and dining options in the terminal itself," he said. "We're determined to keep up the momentum, and our 30-Year Vision we launched late last year offers some exciting opportunities for ongoing development of our airport precinct including further terminal expansion and a new Airport Business District."