For our last story on the Antonov at Adelaide Airport, David Wilkie and I attended YPAD (Adelaide Airport) to record the event. David Wilkie took all the still shots and I recorded the video. The story can be seen on www.5dme.net and on the 5DME Facebook page: https://www.facebook.com/fiveDME
On 26/8/14 an Antonov 124 visted Adelaide to deliver 84 tonnes of mining equipment. It arrived around 3.30pm and deprted the next day at 6.50am. On arrival both ends of the plane were opened up and a ramp had to be assembled from the front to offload some of the cargo.
5DME have heard that many people arrived the next day to see the huge aircraft depart however, a mistake in the departure time by main stream media left everyone disappointed.
Just so those who went to take a look don't miss out, here is a short video that the 5DME.NET crew shot when the aircraft arrived…. These are truly huge machines and one cannot fail to be impressed when up close!
Antonov 124 at Adelaide Airport 26 August 2014 from Video Magic Productions on Vimeo.
NOTE: This is unedited video and does have a few repo knocks. You can see the completed version in the next episode of AVIATION NOW.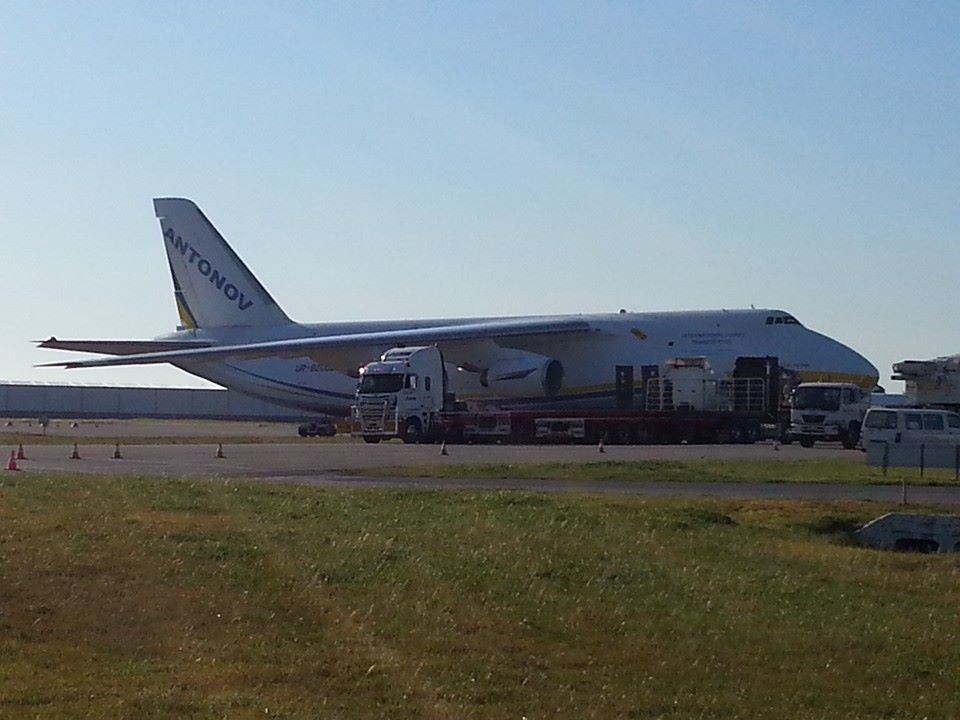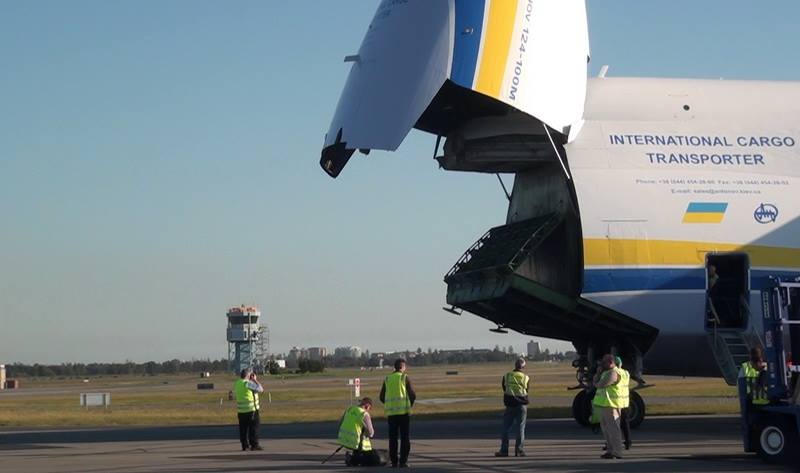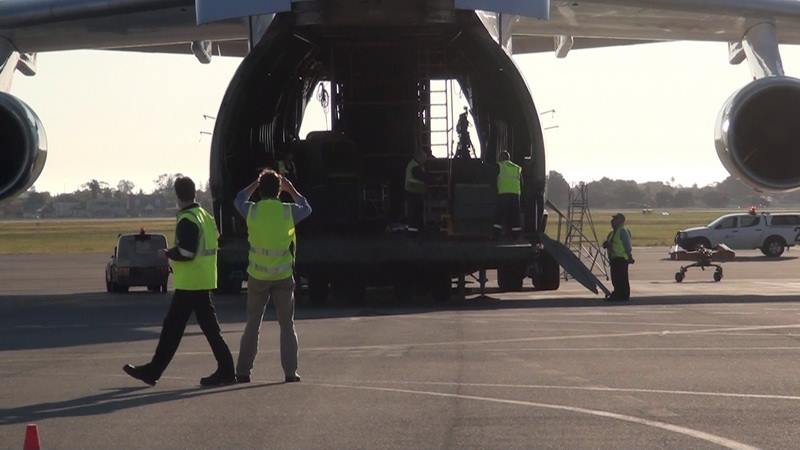 16 years ago today the leasehold was purchased and Adelaide and Parafield Airports were privatised.
In 1998 we had approximately 3.4m domestic passengers; 0.26m international and 0.37m regional. This year we will see around 5.5m domestic passengers; 0.85m international and 0.58m regional.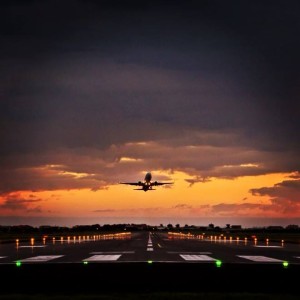 The team at Adelaide Airport continue to set the mark for airports around Australia.
Adelaide Airport has been named Australia's best performing capital city airport for on-time running! New statistics show 85% of arrivals and departures last year were on time. And if you really want to get your trip off to a good start, the best performed route in Australia was Adelaide – Port Lincoln with 92% of flights on time! If you're into the statistics, go to: https://www.bitre.gov.au/publications/ongoing/files/BITRE_OTP_Report_2013.pdf
Everyone should be proud of the nation's leading airport being here in South Australia.
(Edited: Info from the AAL Facebook feed.)
Pax

Quarter to Date

Financial Year to Date

('000s)

Mar-14

Mar-13

Growth (%)

Mar-14

Mar-13

Growth (%)

Domestic

1,519

1,479

2.7%

4,693

4,535

3.5%

International

237

194

22.1%

671

545

23.1%

Regional

138

139

-0.6%

432

457

-5.5%

Total

1,895

1,813

4.5%

5,797

5,538

4.7%
Adelaide Airport Limited (AAL) has reported strong total passenger growth of 4.7% for the financial year to 31 March 2014.
Year to date international passengers increased by 23.1%, reflecting both an improvement in load factors and a 14.1% increase in capacity, largely due to the commencement of AirAsia X and Jetstar's international services in the second quarter.
Managing Director Mark Young said: "Adelaide Airport continues to achieve strong passenger growth in a relatively weak operating environment. We have recently commenced several expansion projects to provide additional aircraft parking and international aircraft capacity to ensure that Adelaide Airport continues to provide sufficient capacity to support future growth."
Domestic passengers grew 3.5% to 4.7 million for the year to date reflecting an improvement in average load factors and capacity increases across the network, with an additional 129,000 (2.3%) seats in comparison with the previous corresponding period. The Adelaide – Melbourne route provided the largest contribution to growth with an additional 62,000 passengers (3.9%), followed by the Gold Coast with an additional 21,000 passengers (14.7%). Tigerair commenced its new Brisbane and Sydney services in mid March 2014, and therefore the impact of these services is not yet fully reflected in the results.
Regional passengers decreased by 5.5% on the prior year primarily as a result of a reduction in resource industry related traffic. However, this trend somewhat stabilised in the March quarter.
This month we attend the Singapore Airlines 30 year celebrations at Adelaide Airport and we talk to Mark Young about the recent development plans and what we can expect in the future at Adelaide Airport.
I would like to take this opportunity to apologise for the lack of updates to the 5DME web site for the last month. This has been due to our site undergoing a major restructure.
Over the next few weeks you will see pages added to this blog site and then the original site will be decommissioned.
This site will them be moved to the 5dme.net URL.
So, either way… www.5dme.net or www.avaitionnow.net.au will bring you here.
We hope to be back on deck with all the latest news and info by the end of April 2014.
Thanks for your patience.
Monday 31 March, 2014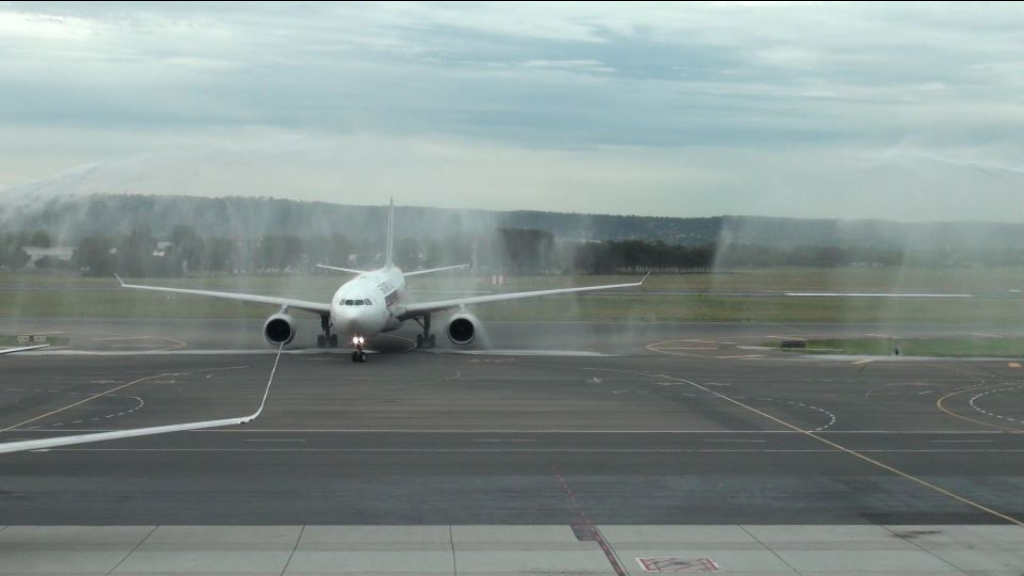 Singapore Airlines today (Monday, March 31) will celebrate 30 years of flying to and from Adelaide with a water cannon salute and an event to thank local tourism and travel operators.
The airline's inaugural service, a Boeing 747, landed in Adelaide on March 31, 1984, less than 18 months after the opening of Adelaide Airport's international terminal.
The airline currently operates up to 12 services a week out of Adelaide – more than any other international carrier – and is Adelaide's longest serving international airline.
Adelaide Airport Ltd Managing Director, Mark Young, said Singapore Airlines had long been the backbone of Adelaide's international offerings.
"Singapore Airlines was a groundbreaker in providing South Australians with one-stop connections to Europe and the UK, rather than having to backtrack via Sydney or Melbourne," Mr Young said.
"Back in 1984 there were just a small handful of international flights – now we have more than 50 departures during the peak summer period to multiple destinations and countries.
"They have provided a vital link for South Australians heading overseas, and a catalyst for increasing international visitor numbers to Adelaide and South Australia."
Singapore Airlines Manager South Australia Hugh Chevrant-Breton said: "This is a great achievement and we are delighted to celebrate it with Adelaide Airport and the South Australian Tourism Commission. Their continued support along with our loyal customers and trade partners remains a key priority for us.
"We have come a long way to establish ourselves as South Australia's leading international airline in terms of size and quality, with great connectivity to both Europe and Asia. We employ 34 staff here and will continue to work hard to be the airline of choice for South Australians."
SATC CEO Rodney Harrex said Singapore Airlines had made a significant contribution to South Australia over the past 30 years.
"Tourism is a $5 billion industry in South Australia and employs 32,000 South Australians, with international visitation worth almost $700 million annually," Mr Harrex said.
"Since March 1984 this airline has brought hundreds of thousands of visitors from all around the world to our State, who have invested millions of dollars into the local economy.
"Singapore Airlines is also a valued marketing partner of the South Australian Tourism Commission, and we have worked closely together since 2006 on a range of cooperative marketing campaigns in our key international markets."
Tuesday 25 February, 2014
 Adelaide Airport Limited (AAL) today announced the appointment of Rob Chapman as the company's new Chairman.
AAL Interim Chairman, John Ward, said Mr Chapman would bring a wealth of experience to the Board as a result of his banking industry expertise and his strong advocacy for the State of South Australia.
"Mr Chapman is a highly respected business identity who has been the head of one of Australia's largest banking groups," Mr Ward said.
"He also has a real passion for South Australia and its economic future, as demonstrated by his roles with the SA Economic Development Board and Brand South Australia."
Mr Chapman was Chief Executive Officer of the St George Banking Group from 2010 to 2012, and Managing Director of BankSA from 2002 to 2010.
He holds several directorships, including roles as Chairman of BankSA and the Adelaide Football Club.
Mr Chapman is a Fellow of the Australian Institute of Company Directors and a Senior Fellow of Financial Services of Australasia.
Mr Chapman replaces former Chairman, David Munt, who passed away in August, 2013 following a prolonged and valiant struggle against major illness.
Adelaide Airport Limited (AAL) will start work this month to expand its apron area to the south
west of Terminal 1 to create more space for aircraft parking.
The expansion will add approximately 20,000 square metres of space to the southern apron. It
will create additional parking for an additional four aircraft.
AAL Managing Director, Mark Young, said the expansion was in response to recent and
forecast increases in the number of flights, particularly international services, landing at
Adelaide Airport.
"The southern apron expansion will largely cater for aircraft that are 'laying over' for a longer
period of time between arrivals and departures. Moving these aircraft to the southern apron,
once passengers have disembarked, then frees up more space at the terminal gates for other
in-bound aircraft," Mr Young said.
"We have longer term plans to expand Terminal 1 to meet continued growth, but for now this
extra parking space will provide greater flexibility in managing arrivals and departures."
The project, to be carried out by Lend Lease, will see the airside boundary fence shift 70
metres to the south-west of its current location. The area was previously used for staff car
parking.
The expansion will also require the re-alignment of part of Sir Richard Williams Avenue, which
currently provides access to the long term car park. The project is due for completion in mid
2015.
Adelaide Airport is Australia's fastest growing capital city airport for international services, with
a 21.5 per cent increase in passenger numbers in the December quarter. In the past three
months the airport has welcomed inaugural international flights by Jetstar to Bali and Auckland,
and by AirAsia X to Kuala Lumpur.