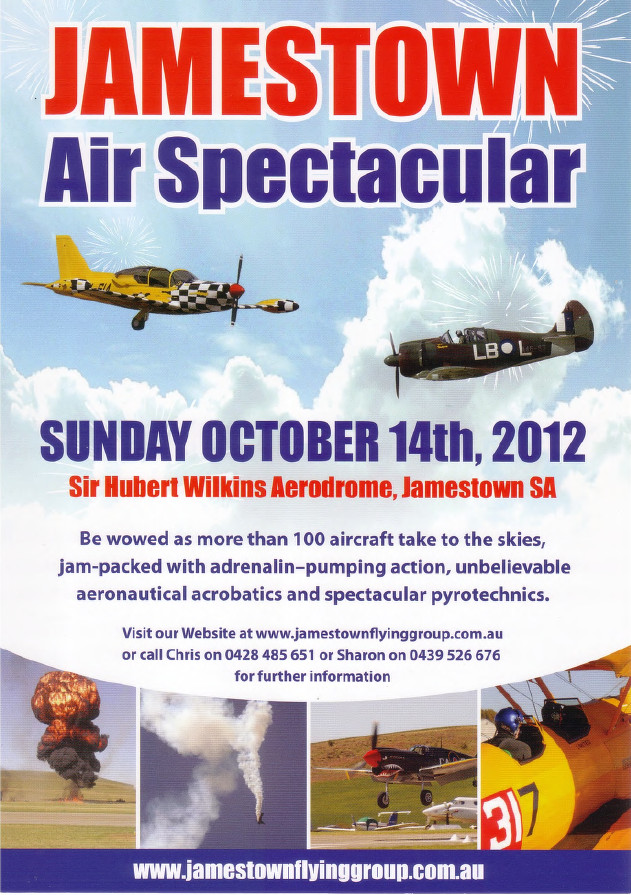 GATE PRIZE
We are also offering as a gate prize a joy flight immediately after the air display in a 4 seater Rockwell aeroplane to 3 lucky souvenier program holders. Programs are included free with every adult paying general admission ticket.
FREE JOY FLIGHT
In addition we have a survey questionaire to fill out on the day with the offer of 1 lucky participant recieving a free joyflight with Barossa Helicopters.
More information as it becomes available.