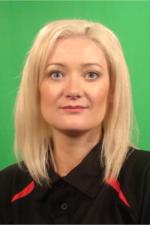 This week the 5DME team welcomes Lucianne van Gelder to our team. Lucianne will be taking up the role as one of our presenters in 5DME videos and we look forward to seeing her on-line.
Lucianne will be interviewing some of our guests in the new WORKING AIRPORT series that we are currently recording. Team Leader, David Hales says, "It will be great to have a break from in front of the camera and get back to producing and editing."
Lucianne is an aspiring pilot herself and is currently taking lessons at Adelaide Biplanes. She is on the Aldinga Aero Club Committee and has a great knowledge of aviation.
Viewers should see Lucianne in our videos very soon.